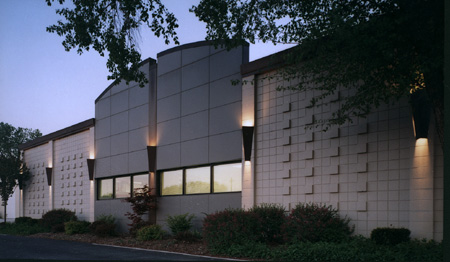 Monoxivent has grown and moved into a new office, production, and fabrication facility. The corporate offices are located in a building adjacent to the manufacturing facility in Rock Island, IL. This move has allowed the Monoxivent team to serve its customers with more efficiency, while maintaining the quality that the company has built its foundation upon. Monoxivent also acquired additional capabilities and support in 2013. Monoxivent now has "in-house" access to laser-cutting centers, a CNC punch, a plasma cutting system, and a team of specialty-weld designers. Monoxivent is proud to offer products "Made In The USA" by its' team of experienced fabricators.
The manufacturing capabilities of Monoxivent include a complete line of vehicle exhaust extraction systems, hose reels, overhead and underground exhaust systems, rail systems, source capture flex arms, portable filter units, wall mount filter systems, cartridge collectors with air pulse cleaning, cyclone dust collectors, free hanging filter units, fiberglass reinforced plastic UnderDuct/Corrosion Composites, and custom design build services for special requirements from our customers.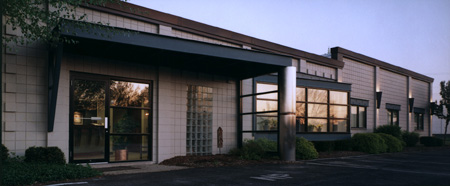 Monoxivent prides itself in developing and offering products that meet the demand for "user friendly systems." The design has been based upon direct communication with end users, listening to their needs and improving upon various ideas and concepts. This method of design caters to the users of our systems, thus making the purchase of Monoxivent products a wise investment.

Monoxivent is a division of Crawford Company.
---
Monoxivent Employment Opportunities:
Monoxivent is an Equal Opportunity Employer (EOE). Qualified applicants are considered for employment without regard to age, race, color, religion, sex, national origin, sexual orientation, disability, or veteran status. If you need assistance or an accommodation during the application process because of a disability, it is available upon request. The company is pleased to provide such assistance, and no applicant will be penalized as a result of such a request.
Current Opportunities
None at this time
If you would like to submit a résumé for consideration send it to MONOXIVENT Human Resources at:
E-mail: info@monoxivent.com
Fax: 309-794-1020
Regular Mail: 1306 Mill St., Rock Island, IL 61201
---
Monoxivent History:
Monoxivent, founded in 1953, has grown from a small shop to a thriving corporation. The "Monoxivent brand" originated under the KENT-MORE corporate umbrella in Detroit, MI. In the early days, the company promoted "getting rid of exhaust fumes, without wasting heat!" A selling point that holds true in the 21st Century. Health, safety, and efficiency were also big selling points in the 1950's, as they are today.
The Monoxivent Jr. was an early top seller and was targeted towards gasoline service stations. The system offered an inexpensive, yet practical method of eliminating fumes. A version of this is offered today with high-temperature hose and door ports.
Underfloor systems were also very popular from the outset. Neoprene, stainless steel, and galvanized tubing were all popular options, especially in the 1960's and 1970's.
The company moved to Moline, IL/Rock Island, IL (Quad Cities), in the 1980's. John Sandberg and Drake DeVore grew the business throughout the nation in the 1980's and through the 1990's. DeVore added "DSP" to the corporate name in the 1990's. Today the company is referred to as Monoxivent once again.
Crawford Co. then purchased Monoxivent in 2000 and brought the company into its corporate mix.
Bob Frink served as Monoxivent president from 2000-2017 and, under his direction, Monoxivent diversified its' standard product and increased production of custom items. Sales have continued to grow and the Monoxivent "standard product offering" now totals over 900 items! The current management team includes Owners Ian Frink and Jim Maynard, along with CFO Larry Anderson. Erik Swanson is Monoxivent's Division Manager, while Jim Wischhusen is FRP Division Manager.
---
Monoxivent Core Values:
TEAMWORK: We work together as one team aimed at reaching common goals.

INNOVATION: We are flexible and resourceful in discovering innovative solutions.
QUALITY: We strive to deliver the highest quality products and service.
CUSTOMER SERVICE: We act with the utmost professionalism in serving our customers.
INTEGRITY: We show what we believe by practicing these values.
Statement generated by company-wide employee planning process, along with parent organization (Crawford Co.), 2/22/11